Toronto Nail Salon Apparel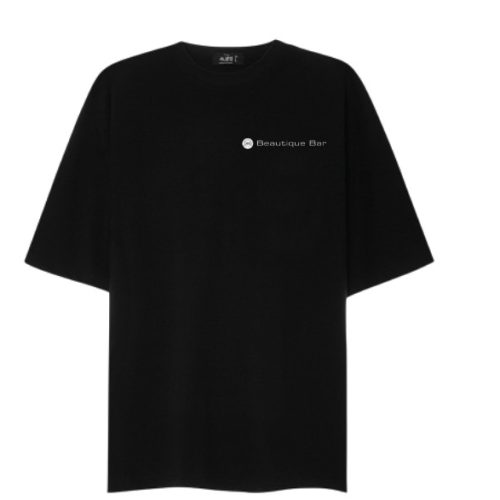 Beautique Bar Branded T-Shirt
Supremely soft pima cotton adds to the everyday comfort of a closet-staple T-shirt.  Beautique Bar Logo on the front with design decal.
Colour: White or Black
Size: S, M, L
Price: $29.99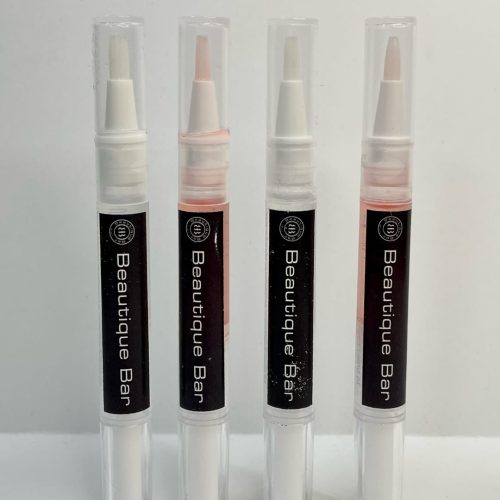 This handy pen allows you to easily apply cuticle oil throughout the day and on the go. Gently push back the cuticle with the lid cap and use the applicator to hygienically apply the nourishing composition. Our specially formulated cuticle oil protects the nail bed and fortifies the nail structure. With concentrated power in every drop, our Cuticle Pen lasts a very long time. It is suitable for use on hands and feet.
Price: $9.99 or 3 for $24.99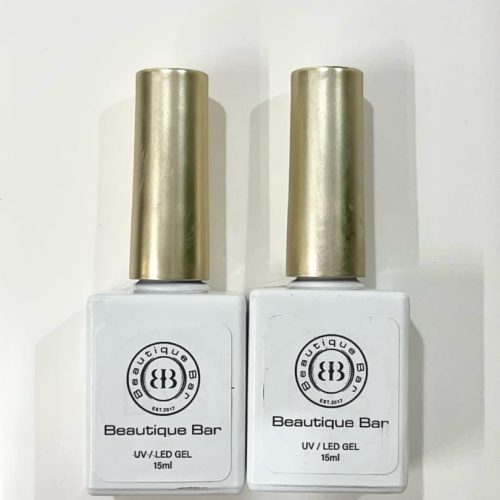 BB Gel Polish Top and Base Coat Combo 10 ML
Compatible with all Gel Polish colours
Base Coat: Dries in 10 seconds using UV light dryer lamp and represents the essential base of the gel system. 
Top Coat: Provides the final, durable layer that completes the look with a mirror-like finish.
Price: $29.99